7 INCH DIGITAL LCD COLOR MONITOR
High Resolution Full Touch screen AHD CCTV Compatible
Bigger & Clear image with high-resolution 7 inch screen!
You can have vibrant experience of the visual immersion through the product.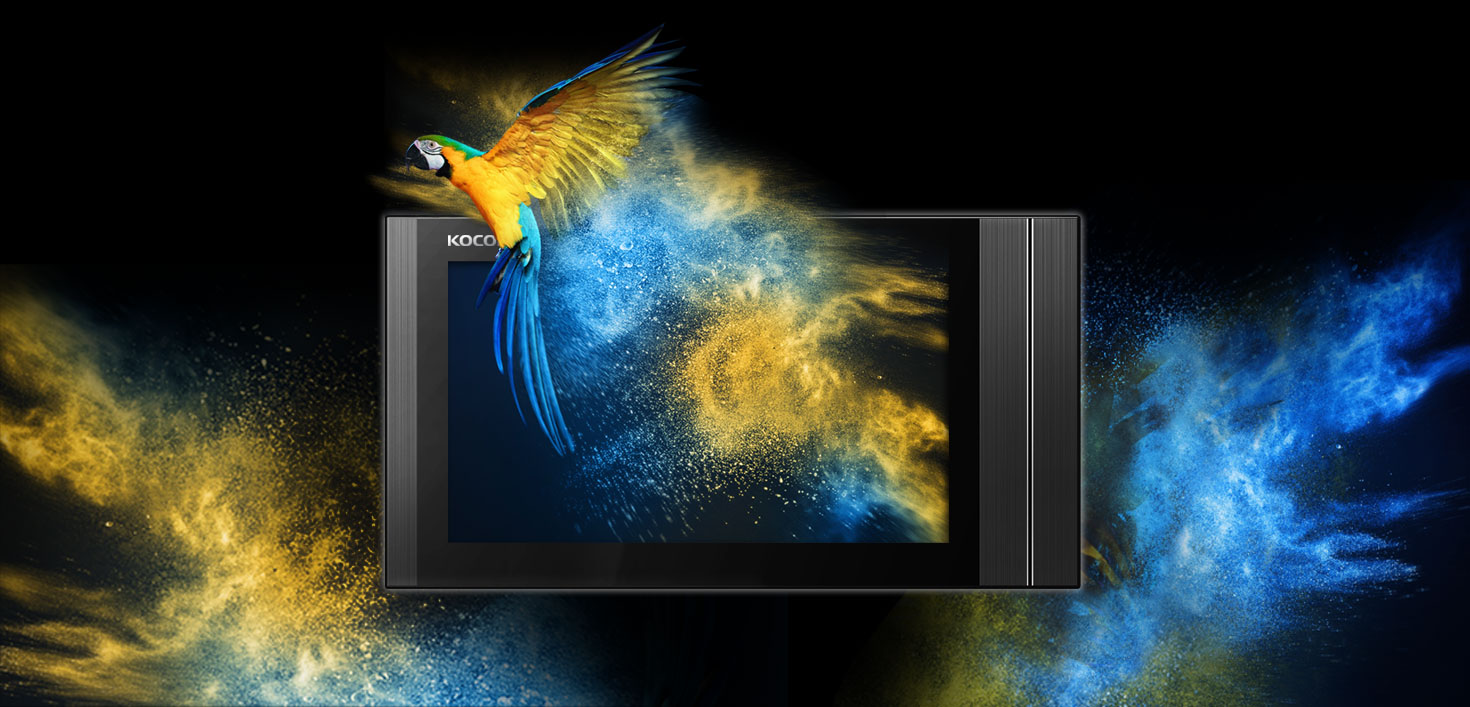 Metal Hairline Bezel Design
Ennoble the living space by balanced beauty by luxurious
and subtly glossy metallic hairline design of the product with tempered glass.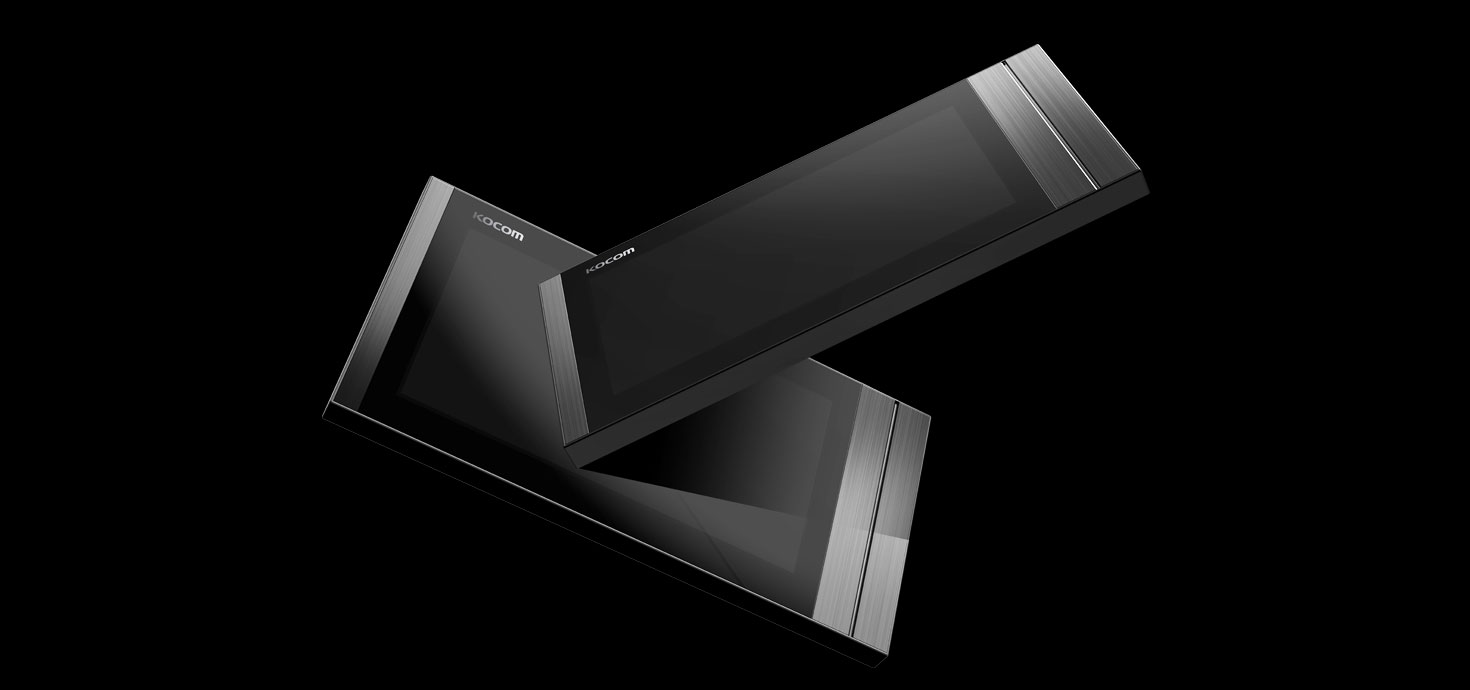 Intuitive Usability Experience
Capacitive Touch Screen
Convenient and easy for operation by using full touch GUI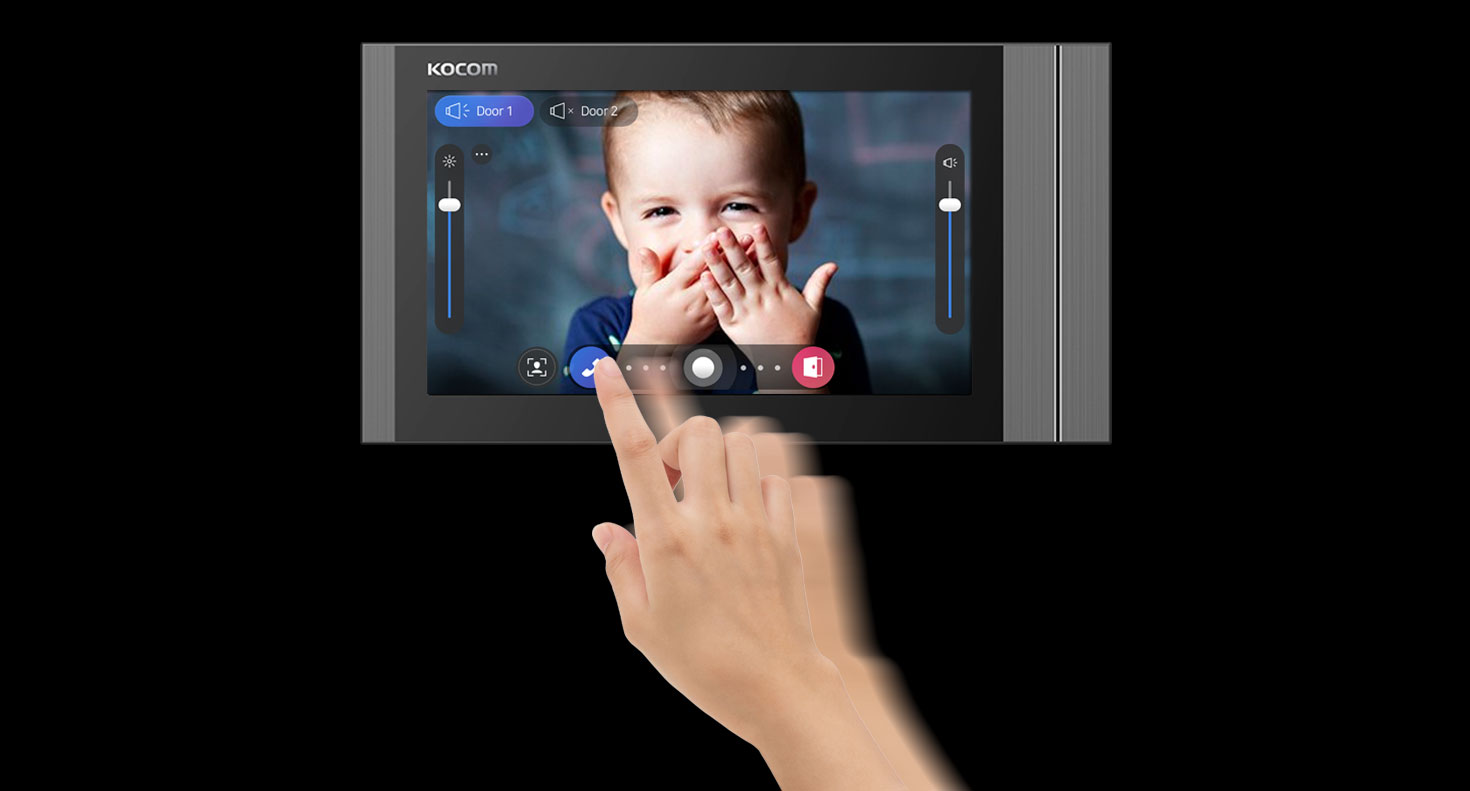 Selective Calling Available,
Either One or All Indoors
Guarantee your convenient life by special function to make a seletive call to one of devices.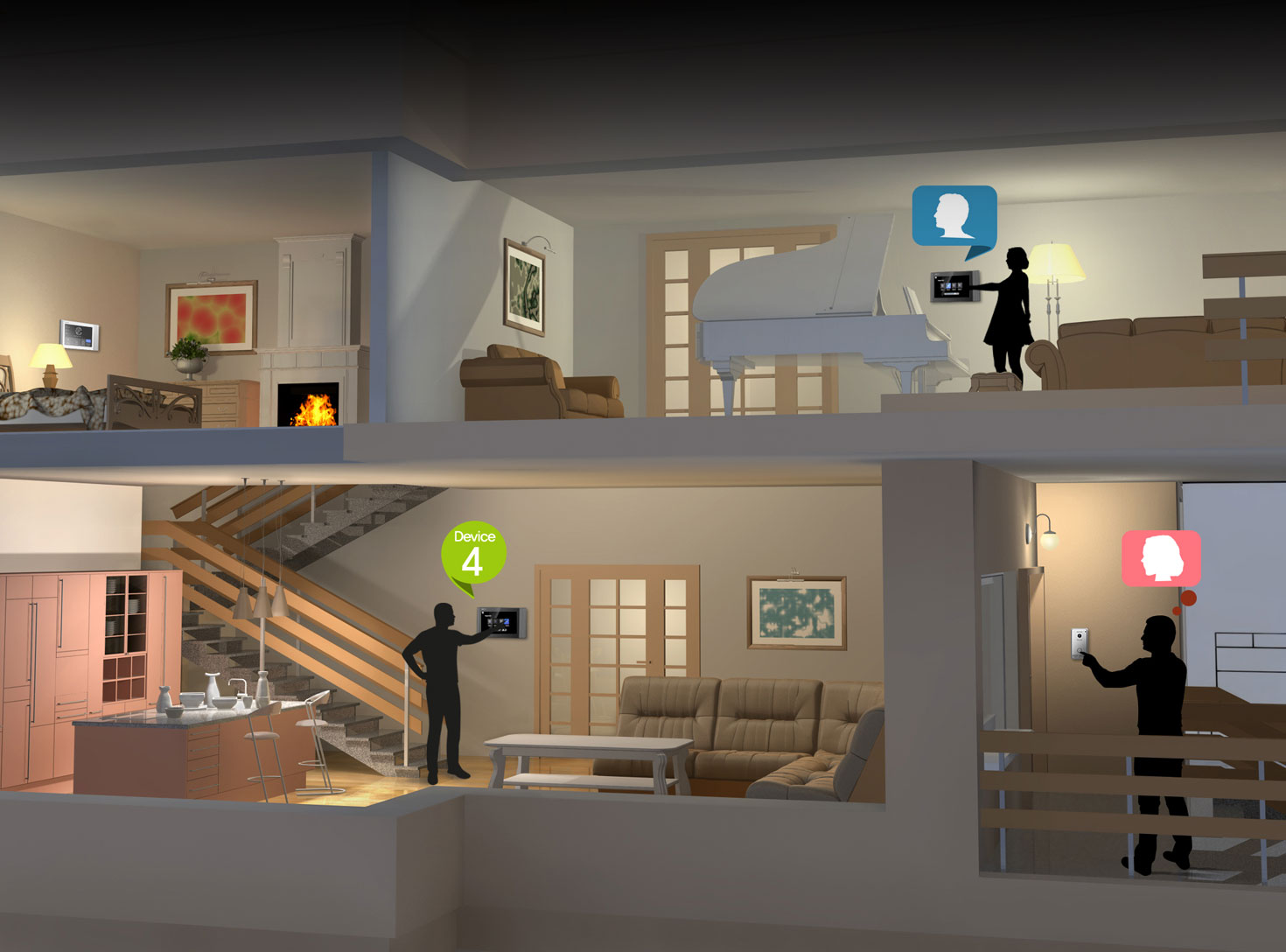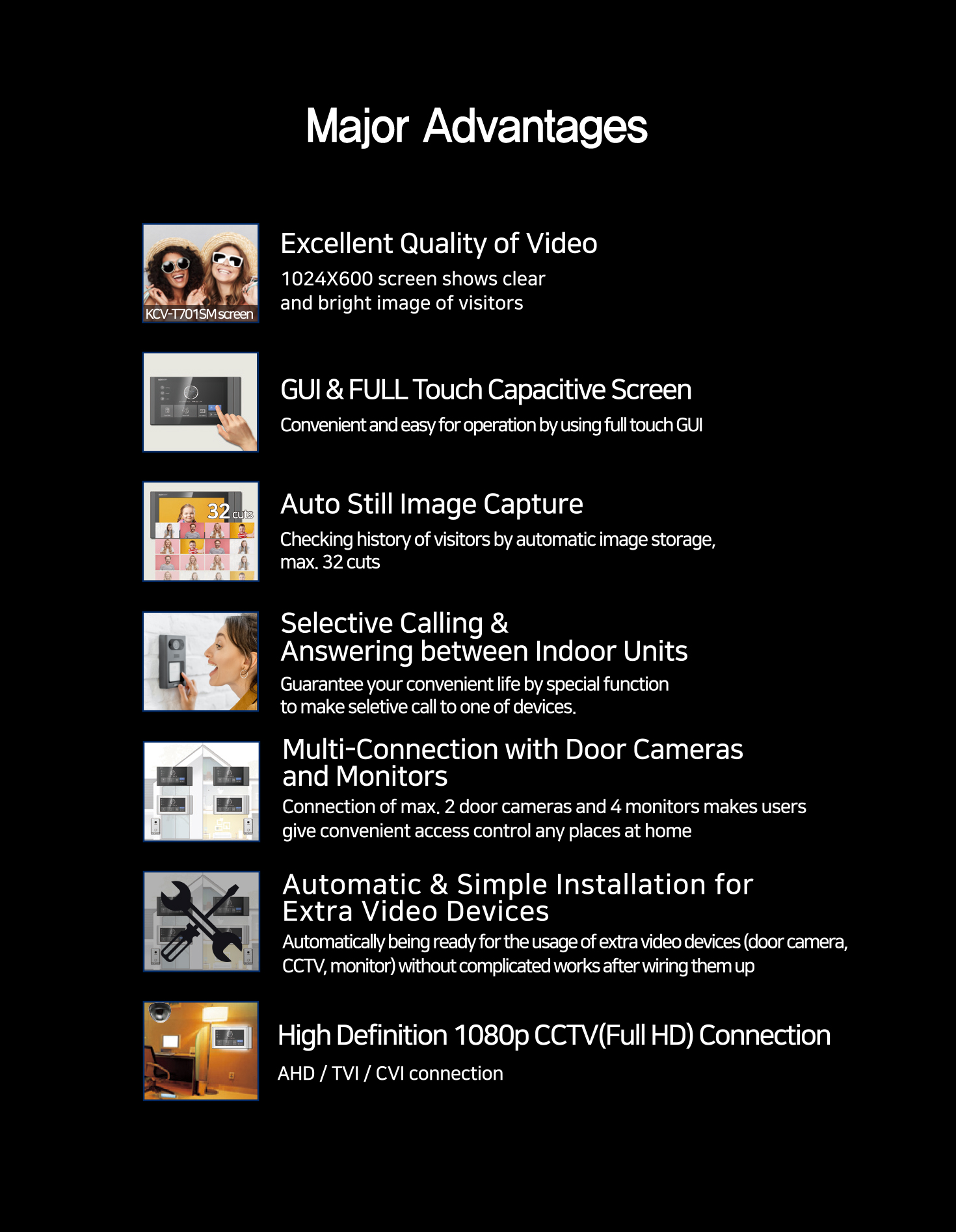 Supports All Types of CCTV
(AHD, CVI, TVI, and even CVBS)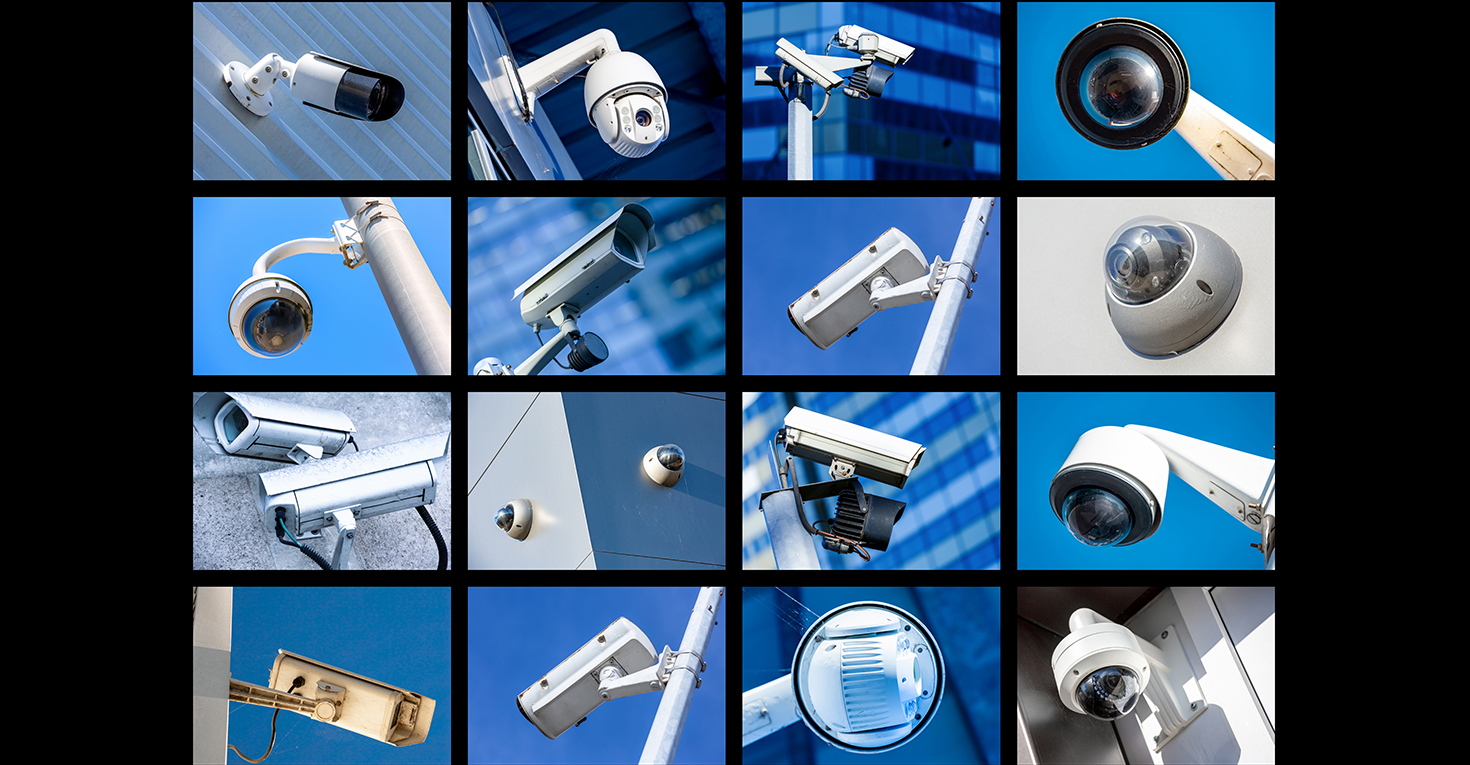 Various Connectable Products
KC-MC30M
(2M Pixel)

KC-MC24(D1)


KC-Q81P(D1)


KC-MC20(D1)


KC-S81M(D1)

Max 100m CCTV Connection Available by UTP cable
Remark : Coaxial Cables are Popular by Other Models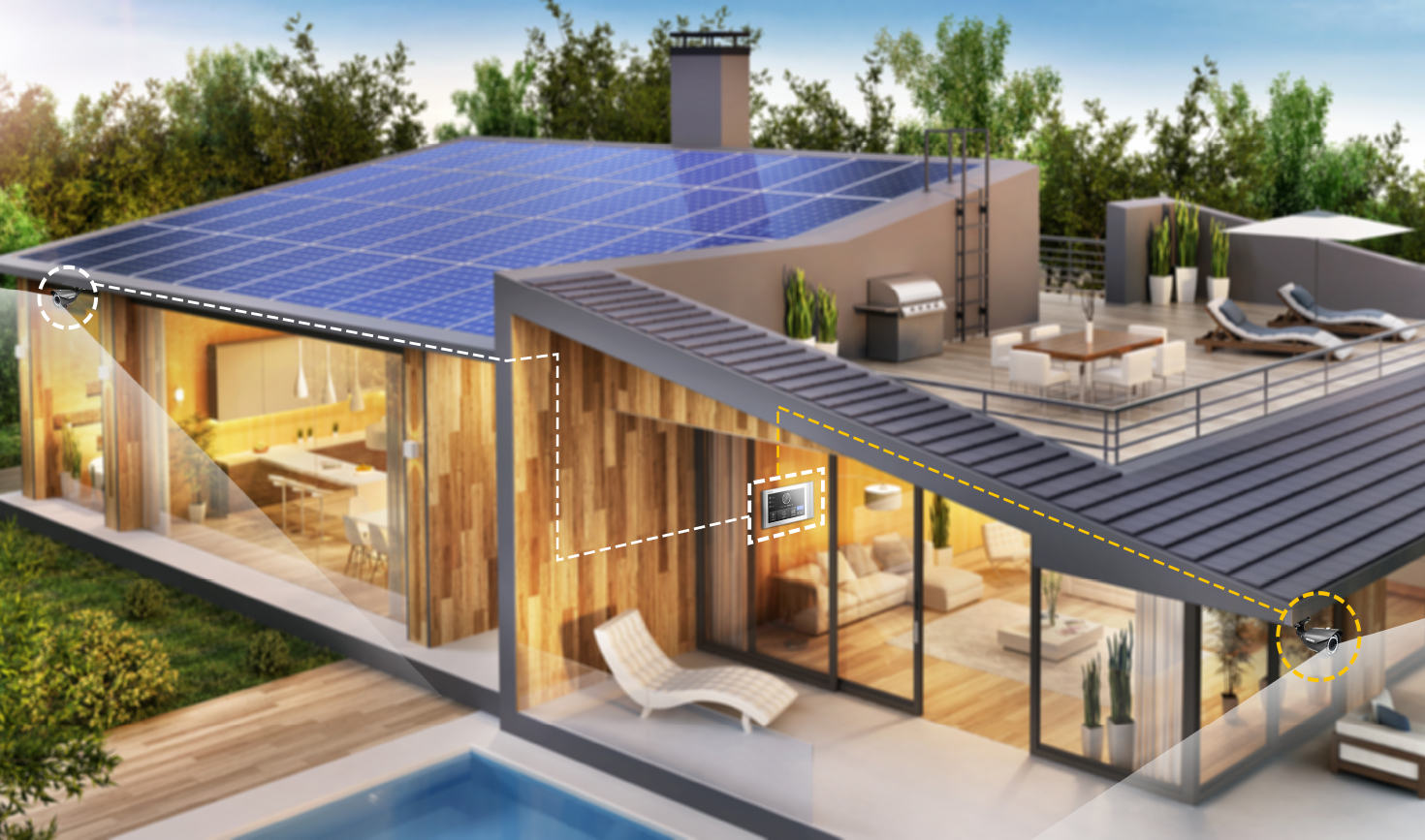 Finest Outline of Graphic User Interface Homescreen
Upgraded into new intuitive GUI application
with more diverse functions and elegant design.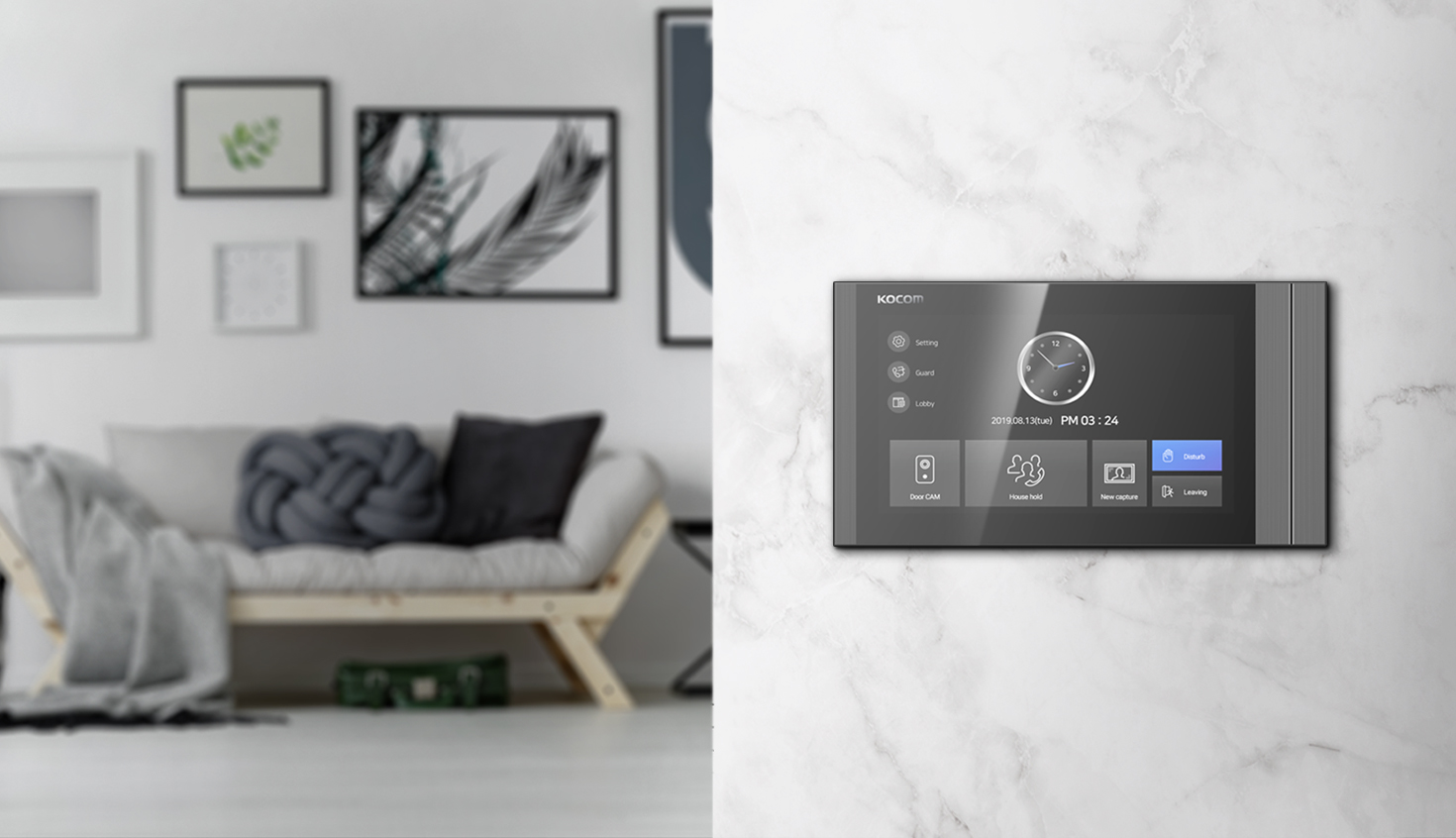 Emotional Frame for Space
The design is harmoniously arranged in various interior circumstances
and expresses sensual atmosphere.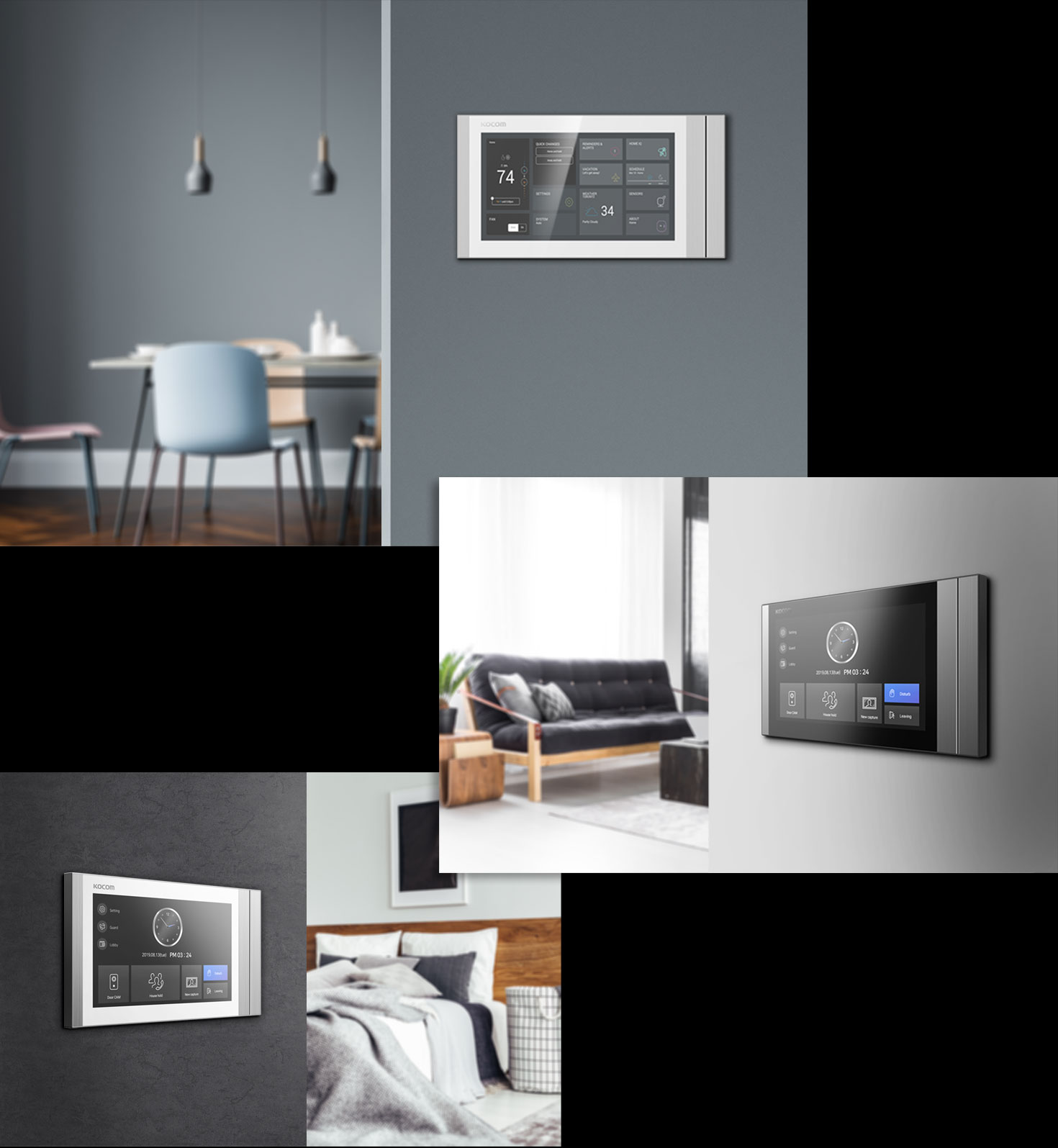 Smart Home No.1
KCV-T701SM
WHITE & BLACK